Monday, December 9, 2013 at 10:56AM
Visualization of data is paramount to understanding and communicating science. This is particularly salient for experimental results that are presented as pictures, which in our lab can include anything from patterns of antibody staining in a dish of cells to heat maps of gene expression signatures to statistical parametric maps from in vivo human imaging. Many factors can change the visual appearance of such data sets. For example, adjustments to the contrast of an image or the thresholding of a color scale can make an effect jump out from the background signal without any changes to the underlying numerical data. There's good reason to display big datasets as pictures. The human brain is incredibly fast at processing complex visual information, and a well-made figure in a manuscript or group meeting presentation can convey a key point within seconds. The trade-off for that speed is yet another level of image processing, one that is inherent to the neurobiology of vision. Simply put, our perception of hue and saturation is highly context-dependent. This bias is nearly undetectable until revealed by optical illusions. Below are some great examples of relative perception from Japanese psychologist Akiyoshi Kitaoka (best known for his rotating snakes illusion). His website may be viewed here.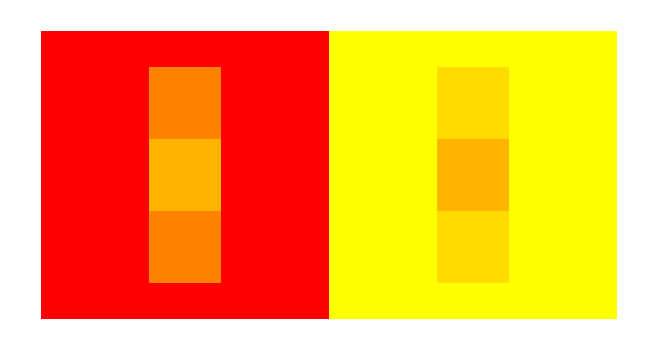 The center square is the same color.
White's effect. The spades are the same shade of gray.
Koffka ring. The bottom figure contains only 3 shades of gray.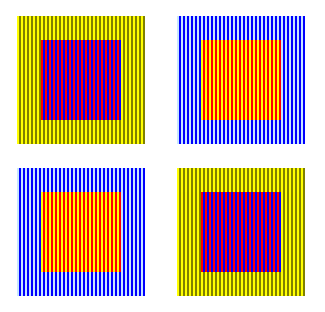 The shade of red is the same in all boxes.
These visual illusions persist even after we are made aware of them! So next time you look at color gradients on a heat map, remember that perception is relative and no substitute for quantification.
-Emily
Hooker lab
|
1 Comment
|
8 References
|